Content:

Model Background.
Exterior.
Driver's Welcoming.
Interior.
RS MODE.
RS Monitoring.
Specifications.
Competitors.


Model Background:

Manufacturing of flagship RS6 began relatively recently: as early as in 2002, the world saw the first counterpart of the charged sedan. Production of the first generation lasted only for two years, then the brand took a break.




The second generation was presented as late as in 2008 and manufactured until 2010. For four years technologies, both external and internal, moved far ahead, therefore new RS greatly outperformed six-year-old models.



Three years later, RS6, more or less familiar to everyone, was released. The progress of this model in the third generation was immense. Particularly at this moment the car began to make up its fan base. Besides, in this period the company split sedan and SUV into two different models. Although before, one could buy the "six" in both designs.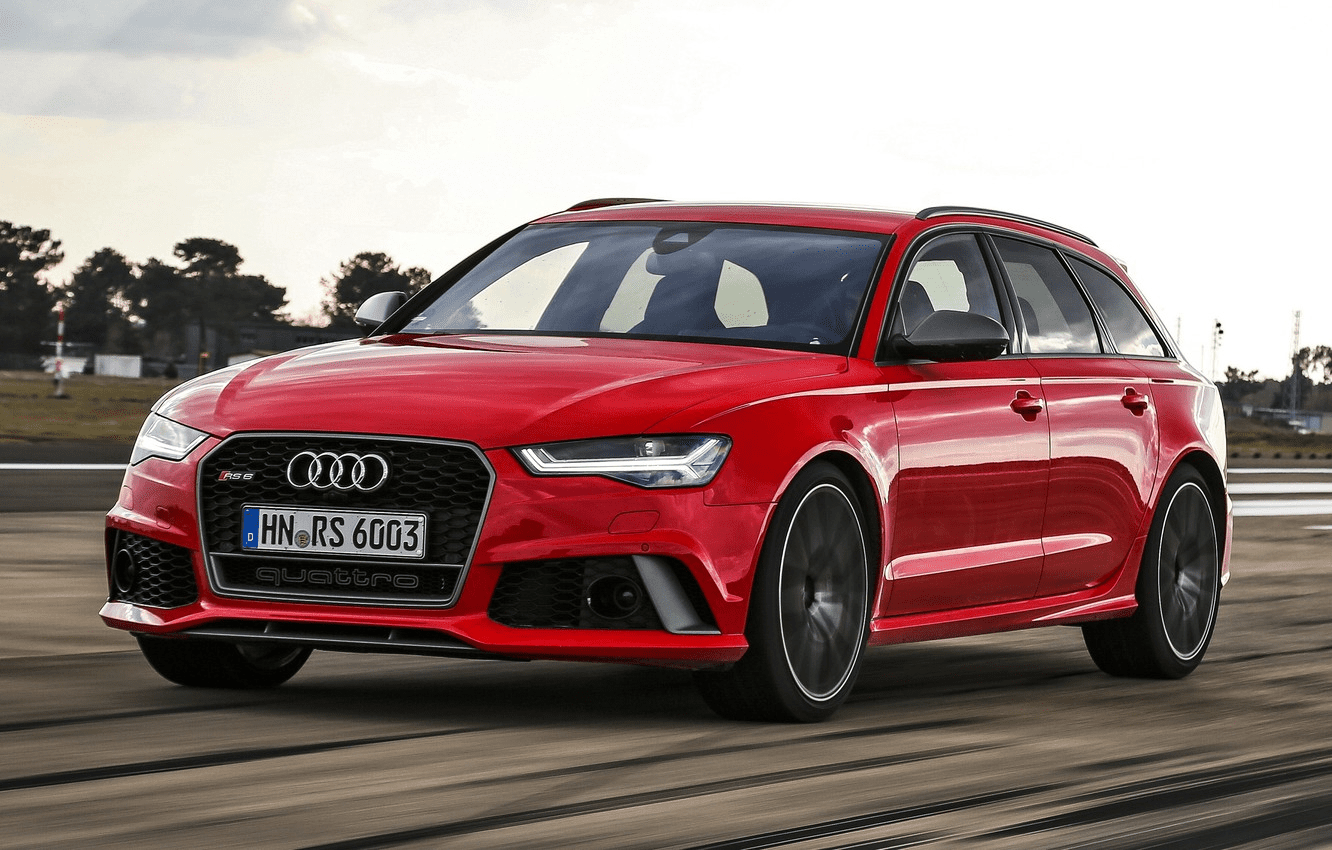 The fourth generation was released in August 2019. That's what we will review today, find out its technical specifics and other features.



Exterior:

The most prominent part of the car exterior, as you may have probably guessed already, is its front bumper. It is particularly emphasized by optics performed as a LED strip broken into small parts. Moreover, it uses laser technology. The shape of the lamp also produces some hawkish squint, which emphasizes the car's charged state. The large radiator grille with four logo rings, large air intake openings and the front splitter — all of them are present here.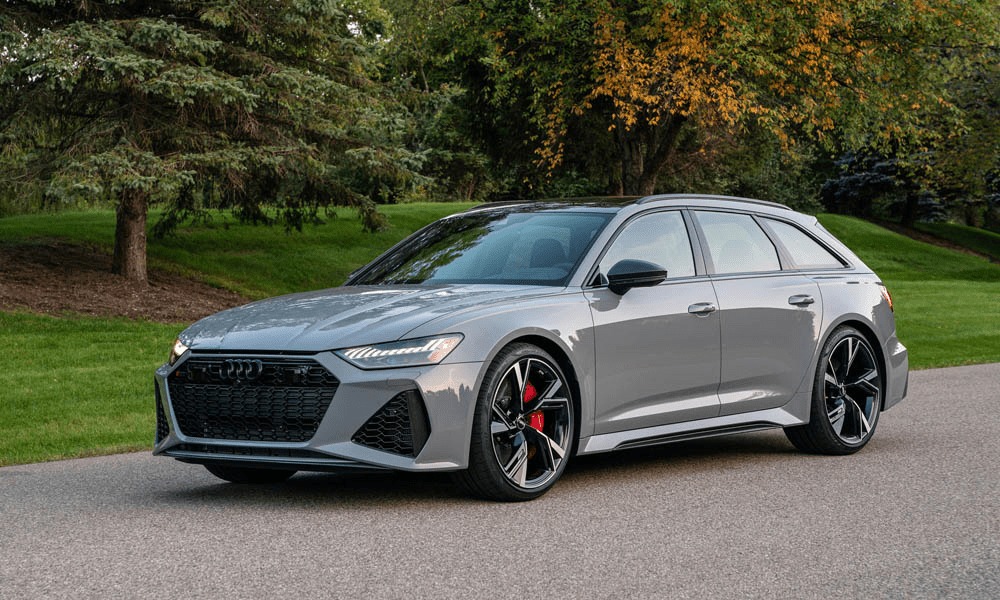 Let's look at RS6 from its side. This is where the main feature of the car uncovers, because Audi have managed to combine such shapes in such a non-standard body. The rear part of the roof is suitably lean-to and close to the outline of coupe. Here, the rear-view mirrors are made of forged aluminum, but have carbon texture in special packages. Also, it is unusual to see large disks. Their size in the basic configuration is 21 inch, optionally — 22.



The rear bumper is as good as the front one. There is a small spoiler on the top. The lamps repeat the idea of the front optics. The most prominent part is diffuser, which optionally together with other air intake openings and pads can be made of carbon. Exhaust pipes on this car are one of the biggest in all automotive industry. They have one shutter inside each pipe, which changes sound in sports mode.


Driver's Welcoming:

Every company seeks its own method to win fans, and here is what the "four rings" have invented: when unlocking the car the front and rear optics lights up gradually, demonstrating a unique light show. The small sections of lamps brighten up first. They do this by moving through each other. After that, the main part of the lamp, which is not separated, lights up. When locking the car, the same show but in reverse order unfolds. Such thing is on the rise yet and can be found in Mercedes already, but Audi was the first company to use it.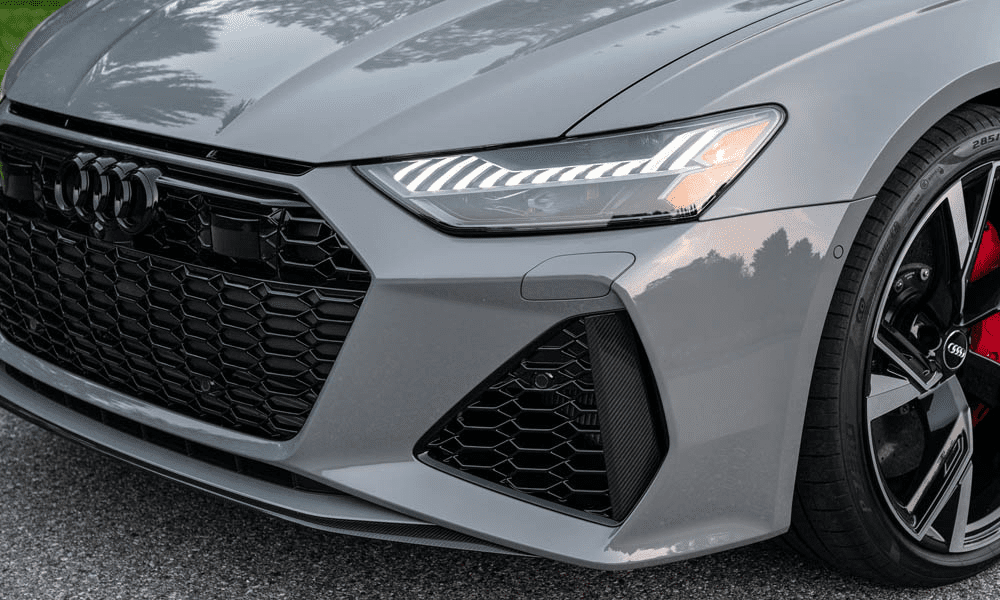 Interior:

When you open the door and get into you find yourself in a spaceship. Audi RS6 has the best configuration of the saloon among all similar cars. Let's start from the driver's seat. The multifunction steering wheel is tapered downward, thus providing more space for driver's legs. It is made of leather, but as an option it can be made of alcantara. The steering wheel spokes can be used to control almost all functions in the car: switch over broadcasting stations, change sound, answer telephone calls, etc. Particular attention should be given to "RS MODE" button, we will get back to it later. Relatively small aluminum gear shift petals, slitted for better contact, are located behind the steering wheel. The electronic dashboard has multiple settings and can display almost everything, including a map.




Two large screens are located in the middle. Both screens are slightly turned to the driver, so that it would be easier and safer to use multimedia while driving. The upper touchpad is the primary one: you can set it to use navigation, music, car settings and others. There is an interesting menu item here, "RS Monitoring", to which we will get back later. The bottom screen is the climate control module. The monitors feature vibration feedback, and in general, the system is one of the quickest. Several physical buttons, including engine "START/STOP", are located below.



The seats have multiple adjustments, cooling and heating. They also can be made of alcantara like the steering wheel. Backlighting, comfortable to the eye, including a 30-color pallet, is arranged along the interior perimeter.



Back row represents a monolithic bench. Since RS6 is SUV, there is sufficient overhead space for everyone. As for conveniences, there is climate control and curtains. Further behind, boot space almost for 600 liters (over 1500 liters with the rear seats folded flat).

RS MODE:

Let's get back to the "magical" button on the steering wheel. It's a kind of a version of "M1" and "M2" buttons on charged BMW models. Single pressing this key switches the car over to the sports mode: the suspension turns more rigid, steering response becomes slightly more expressive, and the shutter in the exhaust pipe opens, which in its turn makes the sound more aggressive.

Repeated pressing activates the track mode. In this mode, all safety and steering assist systems turn off, and you are left alone with this powerful SUV. Audi advises to use this function only on special roads and race tracks. In this case, a warning pops up on the dashboard.


RS Monitoring:

"RS Monitoring" is the most interesting section in the menu. It includes all more or less essential parameters of the car. For example, you can check tire pressure and side overloads when turning on the roads. But it is not the most important thing.

One of the items displays temperature of the majority of mechanisms. It provides information about temperature of brakes, engine, sport differential, etc. This function is especially helpful in rides, when it needs to be sure that all important systems are warmed up. This technology is exclusive and is not available in competitors so far.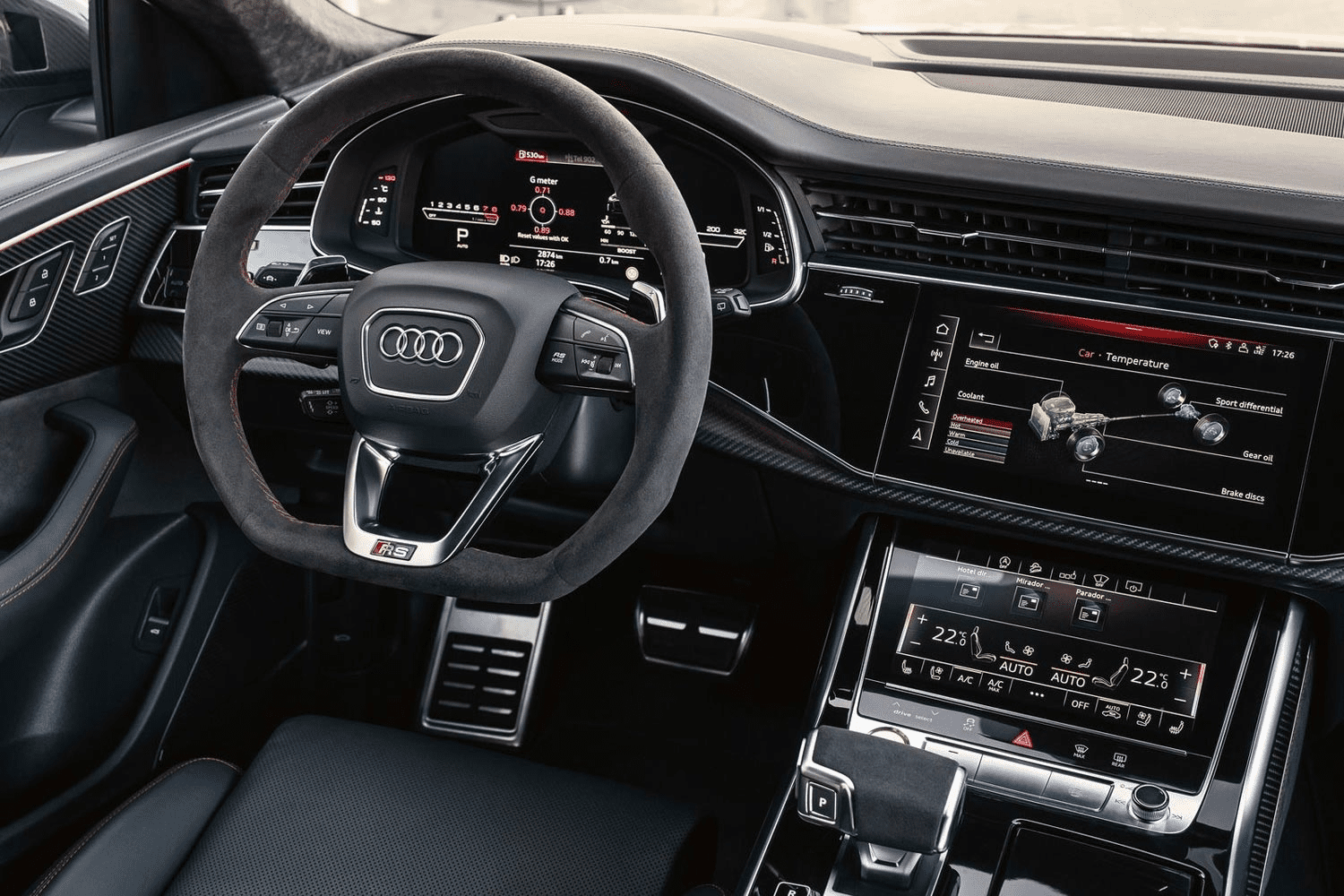 Specifications:

Let's start from the bottom. RS6 uses a special independent adaptive air suspension, which takes over all road bumps. Sport differential on the rear axle can redistribute traction, is some particular situations 100% torque can be transferred to one wheel. The charged model is supplied with special tires such as Pirelli P-Zero.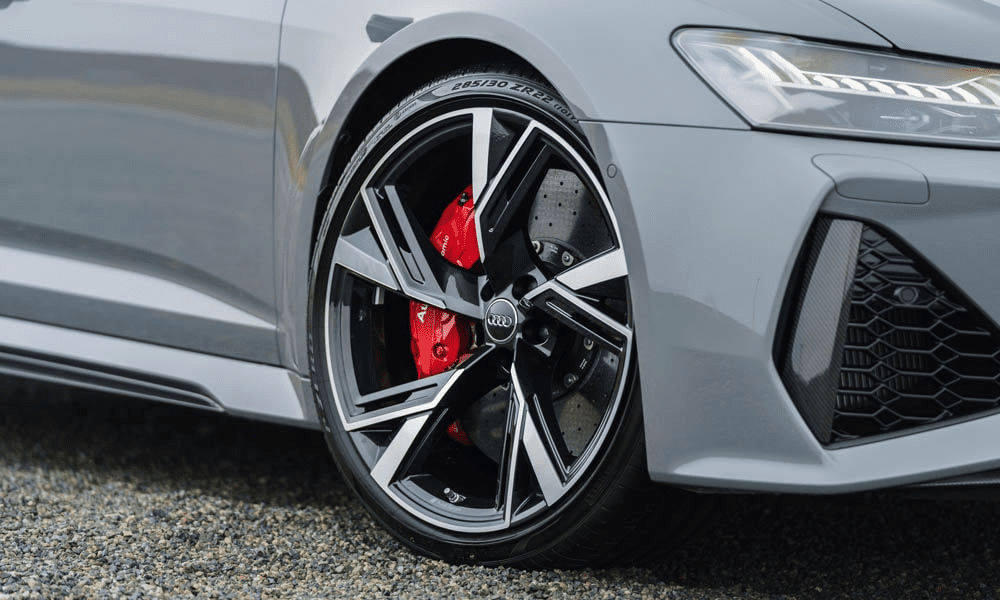 It has V8 engine for 4 liters of capacity under its bonnet. The engine unit develops 600 hp and 800 Nm of torque. Moreover, the car is a soft hybrid, since it has starter-generator for 48 V inside it. Acceleration to one hundred together with 8-speed transmission will take as little as 3.5 seconds. Maximum speed is limited by 305 km/h if the limit is removed by an optional racing package. It is suitable for a car with the weight over two tons.



The company provides four-wheel steering chassis for greater maneuverability. It allows to make U-turns on narrow sections easily, and enter a turn more effectively.


Competitors:

Only two worthy competitors can be distinguished in the whole variety of cars with similar body. They are:

— Porsche Panamera Turbo Sport Turismo:


— Mercedes AMG E63s Wagon:


By specifications and comfort in the interior these "Germans" are found nearly at the level of RS6.
You can rent RS6 and many other fast cars on our website.

Thank you for reading all through! We hope you find the information in this article helpful and interesting! See you soon!